Restore the function of your tooth without compromising beauty.
Repair your cracked, broken, or fractured tooth.
A crown, or "cap," is generally required when a significant portion of a tooth has been destroyed by decay, trauma, or excessive wear. Crowns can also be used for cosmetic purposes to improve your tooth's color, size, and shape.
Our dental crowns have been specifically designed to protect your damaged tooth while restoring its function. They are also used to top dental implants or to create a dental bridge. Unsightly, old-style, porcelain/metal crowns have been replaced with today's all-porcelain crowns, which look nearly identical to natural teeth. Plus, they have the added advantage of being strong and very durable.
Our expert Tumwater dentist uses modern technology to create your custom-made crowns. Dr. Cramer takes precise impressions of your tooth and works with our partner lab to create breathtaking crowns. Our results are therefore more accurate and long-lasting, enabling you to resume your normal habits and smile with confidence.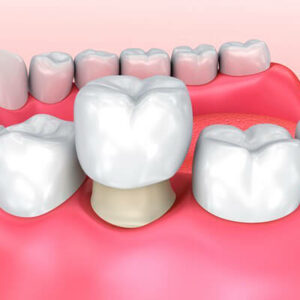 Discover how our innovative dentist in Tumwater can restore your tooth's function and beauty.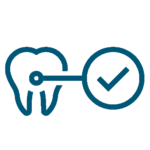 Our caring dentist first assesses your tooth and identifies if you are a candidate for a dental crown. If so, we take a few impressions of your teeth and review the crown procedure with you.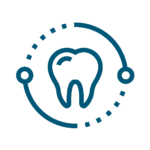 During the design phase, our expert team applies the specifications of your crown's size, shape, color, and fit. This information is then passed onto our dental lab, which produces the finished crown. At this stage, you may be asked to wear a temporary crown so your tooth is protected.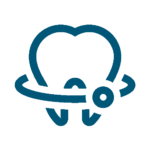 While at the lab, your new crown is constructed using state-of-the-art technology by a team who produces outstanding restorations. Once complete, the finished crown is returned to our practice where your dentist will assess the fit and style.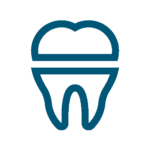 When happy with the crown, your dentist will prepare the natural teeth and place the crown. If further adjustments are needed, these are made before the crown is bonded into place. We strive to give you the best fit possible so you can enjoy the look and function of a natural smile.
This is a great dental office with terrific dentists and very competent and pleasant hygienists.

Richard McCartan
21:03 20 Jul 23
Great folks all the way around. Front desk is super helpful, accommodating, and up front about pricing (very reasonable). The practitioners have been nothing but kind, accommodating of all my sensory issues (offered nitrous, blankets, and noise canceling headphones), comfort/consent focused, and just over all great at their job. I feel heard, respected, and that my oral health is in good hands.

Echo Gorham
22:47 14 Mar 23
I've been going to Cramer dentistry for 3 years now. I've been to a lot of dentists over the years and Cramer dentistry is simply outstanding.

Absolutely the best dentist I've ever been to - Dr. Oh and her support staff are incredible and I felt welcomed and comfortable from day 1. I could not recommend them enough!

Gregory Encallado
15:28 05 Jan 23
Amazing staff all around and always up front about out of pocket expense! A++++

Robert Stine
14:39 30 Apr 22
You will get exceptional service here. I had some major work done and was very nervous, Dr. Cramer and the staff made me feel very at ease (and never made me feel silly for being so nervous). I have absolutely nothing negative to say about this great dentist and staff, and recommend everyone to come here! Great place!

Chelci Miller
04:39 08 Feb 22
Like so many people out there, I suffered from a real fear of walking into a dental office. Dr. Cramer alleviated my fear with several informational gathering sessions, sharing all the information that I needed to base my decision to move forward with the procedure. Also important was that he listens and attends to your concerns and like any great practitioner, so very detailed in his work ethic. Huge kudos to Dani, who sat in during our conversations and assisted Dr. Cramer. She is absolutely fantastic and so are his wonderful staff! Always welcoming and compassionate with care. Thank you Dr. Cramer, Dani and everyone at Cramer Dentistry.

Mike Miura
18:11 02 Apr 21
I have been going to Dr. O at Cramer Dentistry for over a year now. She is hands down the best Dentist I have ever had! Although my mouth is a mess with oversized filling and problems from a past Dentist, she is resolving the issues one step at a time. She prioritizes the most important and plans a game plan with me for resolving the issues and a procedure for a future success plan. The gals in the office are incredibly nice, super supportive, understanding and willing to help whenever they can.My daughter used to have anxiety attacks when faced with going to the dentist. Thanks to the staff and Dr O they are gone.I can not express my gratitude for this amazing staff of people and especially Dr. O!I highly recommend you try their amazing service.SincerelyJulie Grover

jag grover
03:32 02 Nov 20
Went in because I needed a crown... not fun but the team their made my time there very comfortable, even got to watch a movie and was offered a pillow & blanket! Super team! Thank you!

Nicole & Calvin Ellison
17:33 01 Jun 20
All of Cramer Dentistry staff are amazing! Highly recommended office. Very gentle and easy going treatment.

Holly Schlottmann
01:53 28 May 20
I had not had a cleaning in 5 or 6 years because I was at university and didn't have dental coverage. My teeth were BAD with lots of tartar, and Sara did a very thorough job and took extra time out of her day to make sure they were in the best shape. She was very kind and made sure I was as comfortable as possible, and gave me some good advice to keep my overall treatment cost to a minimum. A very positive and non-judgemental experience, not really what I'm used to at the dentist. I would recommend this place to anyone!

Jeanette Johnson
23:36 06 Mar 20
Clean office with friendly and professional staff. They are very straight forward and will allow you to consider your options for treatment without being pushy. The dental hygienist and dentist I saw were both awesome and listened really well. The receptionists were welcoming. I highly recommend this place if you've been looking for a dental office that's not just out for money.

Nicolette Giovengo
04:30 10 Oct 19
Awesome dentist dr cramer. Staff super nice and responsive. Super easy to make even short notice follow ups

Dr. Cramer and Staff are the best! We have ages 2-45 that see this dentist and the whole office is remarkable with us all. The office front end staff goes above and beyond each visit, our dental hygienist make real connections and remember activities are kids are involved with, they never shame us or perform work that is unnecessary AND they have a great orthodontist program - we couldn't be happier with this dental practice!!!

Kerri Jeter
17:33 05 Jul 19
I have had 2 visits now one for me and one for my 2 yrs old son who knocked a tooth loose. And I am so glad I found these guys. They are quick and friendly and worked fast on my son so he was excited to be there and the assistant I had was friendly and efficient. The front desk went through my insurance and talked to me about pricing before asking to schedule everything so I knew what was coming.Highly recommend this office

Courtney Thoman
20:35 05 Jun 19
The staff is very welcoming and friendly. I have dental anxiety and their good attitudes take the edge off my nervousness. I teased them about the affects of laughing gas because they are always smiling.

Marcy Horner
18:01 25 Apr 19
Great experience! I highly recommend seeing Mandy. She is super friendly and informative. The office is very nice and so are the receptionists.

Leah White
20:58 20 Feb 19
Cramer dentistry is amazing! From the second you walk in the door you are greeted by a professional friendly front desk staff. The hygienists really take the time to address your needs and concerns... Dr Cramer came highly recommended from our pediatric dentist. He is kind and caring and gives you very detailed information about the care of your teeth! His practice is fantastic and we wouldn't use anyone else!

Dina Boley
00:02 05 Feb 19
Going to the dentist is pleasant now, which is something I never thought I'd say. I love Cramer & Bond and all their staff!

Andrea Baker
03:46 05 Dec 18
I have been going here for years and love it. I recently brought my 1 year old in for his first appointment and everyone was so fantastic with him! My husband is planning on switching over to Cramer and Bond Dentistry as well.

Kaylene Hanley
01:44 05 Dec 18
Wow...I called today and got an appt today after explaining my situation. The folks at Cramer and Bond always go beyond to provide great customer service and a friendly atmosphere. So glad we transferred our care to them.

Jacque Guffey
22:39 04 Dec 18
The dental hygienists go above and beyond!Update after coming here for 2 years: Now I bring my son, they are amazing with kids!

Liz Flemetis
19:11 04 Dec 18
The best dental care ever! So happy we found this place. Great team and great results!

Jaimie Hayes
22:55 26 Nov 18
The office and staff are BEYOND amazing!! They were so helpful during my emergency needs and were absolutely fantastic with my children. They loved Rex the dog during their visits.....just a fantastic dentist!!!

Brooke Taylor
20:46 26 Nov 18
Just great caring people!

James Wissler
19:48 29 Oct 18
The whole staff is amazing Dr.M.Bond and her assistant Lindsay did an amazing job not only on my mouth but there bedside manor was phenomenal.

Kalani Bunda-Shimamoto (KenjiXero5)
00:12 11 Oct 18
Best Denistry office in town. Always extremely clean, high tech equipment, and even a trained compassiante dog to help with childrens anxieties!! Staff is very professional!

Cindy Blyle - Realtor
15:35 30 Aug 18
Always going out of their way to make me feel comfortable!! I have serious PTSD in regards to dental work and I would not go anywhere else! Love all the staff as well from the wonderful office ladies to the doctors and nurses!

Heidi DeVries
17:04 20 Jul 18
Consistently conscientious and kind.Very accommodating to personal needs.

I love this office! The staff are friendly,professional and very talented in every area that I have experienced at the office.We appreciate the way they do billing. They cover all of our dental needs in one office including oral surgery, sleep apnea and braces.We will be starting our third generation with them with our grandchildren this year.We give a high recommendation.

Tamara Bell
22:33 05 Mar 18
Cramer & Bond Dentistry is by far the BEST practice I have ever been too. I was terrified of going to the dentist due to past experiences (and the condition of my teeth) as soon as I walked in I was greeted with a warm welcome and it took off from there. Deanna was my Dental hygienist and WOW such an amazing young woman who always made sure I was comfortable. From the front desk, to the hygienist to the Dentists THANK YOU. Im actually excited to come back.

Kahdijah Lozada
04:55 23 Feb 18
If you are a new patient you experience the amazing climate of the office and service. Current patients realize that the day-to-day experience is an established culture pervasive in all aspects of the business. Thank you!

Great place they bent over backwards to work with me. Dr Bonds assistant was great and as to their work I couldnt be happier. Strongly recommend them. You wont be disapointed

Bruce Smith
22:25 21 Dec 17
Always a gentle and caring experience at Cramer and Bond!

Julie Chace
18:43 29 Nov 17
Always accommodating, super friendly, flexible with payment options, informative

Erica Zollman
00:49 12 Oct 17
Outstanding team here. Makes the every 6 month trip super easy. Deanna is great.

Nathaniel Stevens
16:58 29 Sep 17
Lindsey was extremely pleasant and supportive during my entire session. I have extreme anxiety, especially during the injections, she gently patted my shoulder, it was so caring and sweet. Dr. Megan is an amazing, patient, thorough gentle dentist. The entire team is a joy to work with, the office is beautiful and welcoming. I'm beginning to get over my dental anxiety. Thank you so much!

Becky Kent
02:48 15 Sep 17
I work a very unstable schedule and Cramer & Bond Dentistry has always been able to accommodate my last minute schedule changes in a timely manner. Also the staff is amazing and always very friendly.

Pat Maguire
20:06 07 Sep 17
Great service and people!

Andrew Colclough
16:55 01 Sep 17
I love my dentist, and all that work there!

Michelle B
21:19 30 Aug 17
Professional staff, very knowledgeable. Hygienist took her time addressing my concerns. Brought my concerns to the doctor who answered my questions. Took time to go over X-rays in detail and explain different treatment options. Answered all of my questions. Easy scheduling. very accommodating. Highly recommended.

Susan Abraham
18:52 30 Aug 17
Our family has had great experiences at Cramer Dentistry. They are always on time, and the staff is always cheerful. The receptionist recognizes you and often greets you by name (I'm sure this is thanks to patent photos, but still, it is nice) and the hygienists remember the things you talked about last time.Plus they do top notch work. The kids love it because they can watch a video while their teeth are worked on, and the staff is patent, even though my kids throw up on them every single time they get a cavity filled. (Or they'll cheer for the kids if they don't!) We love Cramer Dentistry!

Amy R. Nelson
22:08 29 Aug 17
I love all the staff and the dentists.

I love Dr Megan and the staff at Cramer & Bond Denistry. We have had a positive experience for my husband and I. My kids as well.

Christina Hegeduis
20:45 29 Jun 17
I cannot express my appreciation enough for the kindness and flexibility of Dr Cramer and his staff. They have done an excellent job with my daughter's teeth and the cost was reasonable. Thank you!

Alexandra Streeter
20:36 29 Jun 17
Cramer & Bond provides excellent dental care. They have provided our family with attentive customer service, friendly and professional preventive care and high quality restorative services.

Holly Reed
18:32 27 Jun 17
Cramer & Bond is a top notch dentist office. The office itself is very nice and everyone who works there is always helpful, accomidating, professional and thorough. They always put the patient first and make sure you are comfortable and taken care of. They are extra great with my kids and they love going to the dentist because of it! If you are looking for someone to take good care of you and all your dentistry needs, I would recommend giving them a call.

Amy Nelson
15:29 25 Jun 17
By far the best dental experience I have ever had. Amazing dentist and wonderful staff that go above and beyond to make you feel like you are one of their own. I look forward to my visits and enjoy the great service they provide.

Brandon Fry
10:03 23 Jun 17
I don't really know anyone who likes to go to the dentist. But Cramer and Bond is such a warm, friendly and compassionate practice that they make me feel right at home. The entire staff is so considerate of my every need. I admittedly have had a lot of catching up to do with regards to my dental needs these last few years. Cramer and Bond have made it easy for me to do so, and are extremely flexible when it comes to letting me be part of the decision making process. When I had a broken tooth last year, they made room in their busy schedule to see me immediately and made the necessary repairs quickly so that I could return to my daily activities as soon as possible. I am so happy that I live in Tumwater and have been able to experience such fine dental care. Thanks so much C&B! You're the best.

Christopher Doniguian
01:01 09 Mar 17
I've always been someone that dreaded going to the dentist... until I started visiting Cramer & Bond dentistry. Their staff is amazing and I've never had any issues with billing. They've always been great at reviewing my financing and explaining my dental work in detail. I'd highly recommend them to anyone in the Olympia area!

I have been going to Dr. Cramer for about the last five years and he is the best dentist I have ever had. The care I receive from both Dr. Cramer and his staff is top notch. I truly feel like they have my best interest at heart and only recommend procedures which are best for me. They are also very personable and create a very welcoming atmosphere. The office is nice, and they are ready for me when I arrive. Last week I had a mandatory meeting pop up a week before my cleaning appointment, I called the staff and they were able to push back the appointment the same day so I could make it to the meeting at work and still get my teeth cleaned without having to wait.8/13/15: Update: I had an appointment to get two old fillings replaced in bottom front teeth. Little did I know that in the process, Dr. Cramer and his assistant Jamie, fixed an area where one tooth overlapped another. Without being asked he just made my week!This practice is the best!

Shawn Horlacher
22:16 13 Aug 15
No body likes to go to the dentist, but I truly love this office. After years of nothing but horrible experiences at other offices, Dr. Cramer and his staff make you feel relaxed and make you a part of your treatment plan.

Dana Bastin
03:03 30 Jun 15
Love it here! Friendliest bunch of people I have ever met! As Miss Yelm's Outstanding Teen, they didn't even hesitate to sponsor me so that I could participate in Miss Washigton's Outstanding Teen. Such lovely people and I'm so grateful for the care they provide. I know my teeth are going to be stunning when they take my braces off!!

Maggie Hall
23:27 29 Jun 15
My family and I have been patients of Dr. Cramer's for over ten years. He is caring, gentle, and always sensitive to his patients needs. He is very knowledgable, and innovative. The entire staff is wonderful, we would not choose to go anywhere else. I would and have recommended Cramer Dentistry.

Teri Eklund
04:25 25 Jun 15
I personally haven't been to a better dentist office. The friendliest staff and every single person is willing to help and everyone is knowledgeable. I plan to stay with them for a very long time.

David Delin
22:59 17 Jun 15
A very inviting and warm environment. I really enjoyed my visit with Deanna as my dental hygienest and Dr. Megan as my dentist. They were both so nice and i will continue to use them as my primary dentist as long as i live in the Puget Sound area. I will refer everyone to go here!

Maxey Brooks
21:47 03 Jun 15
Refuse to go anywhere else. Love everyone in the office!!

Sarah Anwar
16:49 22 Apr 15
I loved my experience at Cramer Dentistry. I have dental anxiety, and Dr. Ryan Bond and his team made sure I felt comfortable the entire time. The procedure was quick, easy, and totally painless - something I didn't even think was possible. I'd highly recommend him for anyone anxious about seeing the dentist.

Staff is very caring and attentive to your needs. Took me years to get up enough courage to make it back into the dentist and I am glad I picked Dr. Cramer and his team. I have also been dealing with sleep issues for years and found that Dr. Cramer also provides alternative treatment for sleep apnea other than CPAP. It is a welcoming and reassuring feeling to know how hard they all work for their patients! Thank you so much!!

Todd Harry
12:53 22 Nov 14
Ive had several fillings here and I have been very happy with the experience. Staff was competent and all the hygenists were gentle.

Matt Clegg
03:10 17 Nov 14
If you or your child has a fear of dentist, this is the place to go.Let me start by saying I was deathly terrified of going to the dentist (I'm 24). I didn't go in for even a cleaning for 9 years. I dreaded the day of having to go. Cramer Dentistry and their awesome staff have helped me face my fears. They have made me more comfortable going to the dentist on a regular basis. They are so gentle and caring with everything they do whether it is flossing, giving shots, fillings, ect. I'm so happy I found Cramer Dentistry. They have really changed my life.

Evan Brown
20:14 03 Nov 14
Cramer Dentistry is the place to go. I had such a great experience with Dr. Megan Bond! I was very self conscious of my front tooth from an old injury. She was able to restore my tooth and it looks awesome. I feel like I can smile again!!!!

Logan Miller
16:11 30 Oct 14
Dr. Cramer, Dr. Ryan Bond and Dr. Megan Bond all provide exceptional care for their patients! The office and staff create such a warm and inviting environment, I've had nothing but great experiences here. I recommend Cramer Dentistry to all my friends and family!

Deanna Brown
15:56 30 Oct 14
I feel so fortunate to have found this dentist. Being new to the area, it's always a little unnerving to start a new search but these guys are great! If you are looking for exceptional care, then look no further. Highly recommend them!

Melissa W.
03:27 30 Oct 14
Love my dental Team! Everyone has always been courteous & compassionate about making our dental experiences positive. Very happy with the care and level of professionalism we have been shown in the office.

Rachel Reynolds
00:11 30 Oct 14
My experience was very pleasant and professional. Everyone was courteous and I like the options for sedation.

Whitney Kaech
18:37 29 Oct 14
The care I receive at Cramer Dental is gentle and thorough. I always feel like the staff takes time to talk with me about my concerns and offer helpful advice for keeping my teeth healthy. I'm very happy with my treatment and care under Cramer Dentistry and highly recommend their office!

Emily Hill
16:53 29 Oct 14
These guys are the best! The staff are friendly, polite, and very nice to work with. I feel comfortable & relaxed when I go there. I highly recommend Dr. Cramers office to anyone seeking quality dental care.

Tara Jones
06:27 26 Mar 13
SIMPLE. EFFECTIVE. EFFICIENT.
Dental crowns offering function and beauty.
This common restorative dental treatment is the "royalty" of dental care. Here are a few of the benefits this reliable service can bring.
Regain your natural smile with our discreet dental crowns.